GUIDED MAINE SEA DUCK HUNTS – MAINE EIDER HUNTING & FISHING WITH TRADITIONS GUIDE SERVICE
LATEST MAINE HUNTING NEWS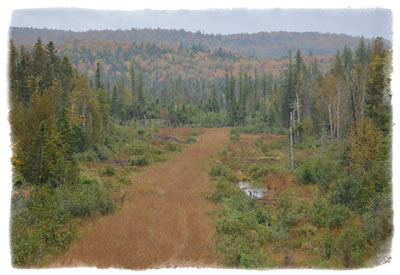 NOW BOOKING HUNTS FOR THE UPCOMING HUNTING SEASON…
Traditions Guide Service offers excellent shooting opportunities for Eider, Scoter, and Long Tail Duck on the beautiful coastline of Maine with Registered Maine Master Guide, Captain Troy Fields
Traditions Outfitters also books trips in Maine for:
Maine Rabbit Hunting
Maine Deer Hunting
Maine Moose Hunting
Maine Turkey Hunting
Traditions Guide Service is located in Southern Maine on Mousam Lake.  Lodging is seasonal, from April through November.  The Mousam Lake Cottage sleeps up to 6 people and is only a few feet from the shoreline.  There are docks for boat tie up and the shoreline is sandy and gradual which is great for swimming.  Fishing on the lake is good and yields just about all the freshwater species that the state has to offer.
Whether it's peace or purpose, Traditions Guide Service can meet your needs.
Remember, Traditions don't just happen; they need to be passed along.
TRADITIONS GUIDE SERVICE FEATURED IN WILDFOWL MAGAZINE
Early Sea-Duckin'
Gunning Maine's shores for sea ducks.
By Ron Peach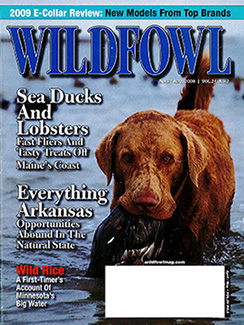 "There will be plenty of eiders and scoters, as well as black ducks, wood ducks, and some mallards. The old squaws don't come down until later in the season," Troy said.
I was talking to Troy Fields with Traditions Guide Service in Shapleigh, Maine about early season sea duck hunting along the coast of southern Maine. I was hoping to combine a late October sea duck hunt with some puddle duck hunting while viewing the New England fall colors and scenery. "Plenty of eiders and scoters"- that had a nice sound to it.
When I asked about lodging, Troy offered his fully furnished cottage, next to his house on the shore of Mousam Lake.
The plans were beginning to take shape, and when I inquired about buying fresh lobsters from a commercial dock, Troy replied, "I've got a license for five traps and can set them a few days before you get here."
With all of this plus the offer to use his kayak on the lake for puddle duck hunting, it was beginning to sound too good. We've all had well-prepared plans that just didn't turn out as we were hoping, but I was ready to put these plans to the test.
 After three-and-a-half days of driving, I was relieved to see the plywood eider decoy with Troy's name on it, at the entrance to his drive. It was, in my mind, a typical Maine setting with huge pine trees lining the road and the drive. His house, cottage, and storage barn were right on the beach of Mousam Lake with the patio doors of the cottage facing the lake, mere yards from the water. This would be my home for the next five days.
After introductions were made with Troy and his engaging young daughter Hannah (a terror on the local trout fishery, I would learn), we transferred my gear from my pickup to the cottage and Troy related details for the next morning's hunt. Later he was going to go in to work for the afternoon and evening.
A 42-year-old full of energy and enthusiasm, Troy works full time as a nutritionist at the Dover Rehab Living Center in Dover, New Hampshire. Besides guiding for sea ducks, he also guides for deer, turkey, moose, fishing, and more throughout the year. Growing up in southern Maine, he knows the area well and puts that knowledge to good use.
BOOK A HUNT WITH TRADITIONS GUIDE SERVICE…
MAINE'S ULTIMATE SEA DUCK HUNTING EXPERIENCE!
Traditions Guide Service offers excellent shooting opportunities for Eider, Scoter, and Long Tail Duck on the beautiful coastline of Maine. Book a hunt with Registered Maine Master Guide, Captain Troy Fields and experience what Maine has to offer.